Summer is Coming
As the winter has been chillier than ever and it has given us an indulged for winter fashion as we never like before. The months of from December to February were all about coats, jackets, scarves and gloves. As winter concedes, the time for Summer has come for us to enjoy the heat of the sun that may get even hotter to endure. Climate change is really happens in our time, too much cold during winter and scorching heat waves. And it means to fight the summer unbearable heat will be the top priority starting from sweat, stains and dehydration. Here are some simple tips to endure the coming summer heat.
Your Healthy diet
Summer can be tough and during this time, the dehydration is the number one that needs to be taken care of. You can easily solve this by keeping your diet in check starting with drinking plenty of water throughout the day. Eating fruits like orange, watermelon, pineapple, musk melon and grapes are great alternative to fight dehydration. Fruits that are high in water content and can keep you hydrated for long. Eat these juicy fruits before and after your daily exercises.

Your Skincare
As the summer comes you will notice that your skin gets oilier or dryer. Hydrating moisturizer and cooling face washes is a must to prevent skin problems. Use a hydrating sheet mask every few days, you can also use natural products like aloe gel, rose water for cool face packs. Avoid to use heavy make ups and concealers. Apply sunscreen whenever you get outside.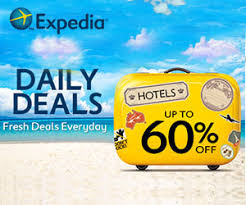 As for your Summer Wardrobe
Pure cotton tops, dresses and shirts are your best friend during summer season. Cotton fabric is natural, light and perfect for the summer outfit. It tends to absorbs body sweats and lets our body to cool down. Avoid wearing nylon and polyester because it keeps your body in heat and never let air to circulate in your body. Finally, taking a good care of yourself are the best thing to do enjoy as the summer approaches you.

Book your Flights and Hotels  only at Expedia
Expedia is one of the leading online Booking accommodation site and dedicated to service every travelers. So when it comes to booking your flights, hotel and vacation resorts, Expedia is your handyman. Book your flight and hotel reservation that is right for you using their star ratings, guest reviews, location maps & great discount rates only at Expedia.co.in.