I bet most of you love a good piece of bling, whether you care much about fashion or not. You know, the dainty silver hoops you like to wear all the time or the tangle of gold chain necklaces that can enhance even a simple tee. Since we all love shopping and these accessories that we have on the list wouldn't make you broke, we gathered this list of the best stylish and affordable jewelry brands in 2020. Each is in good quality, trendy, and of course, very affordable!
Mejuri offers minimal designs in insanely good quality at a very attainable price. This brand that offers direct-to-consumer jewelry is your best bet if you're looking for 14K-gold delicate rings ($75) and a chain necklace dotted with white sapphires ($70) that you can wear to work and even during a workout session.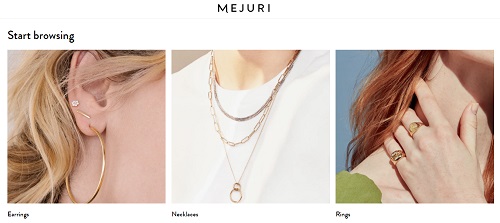 While some pieces of jewelry from Kenneth Jay Lane can be a bit expensive. This brand also offers a few wallet-friendly selections that don't skimp on the drama. Like for instance, this bold turquoise cocktail ring ($90) or wide gold-plated hoops with a satin finish ($50).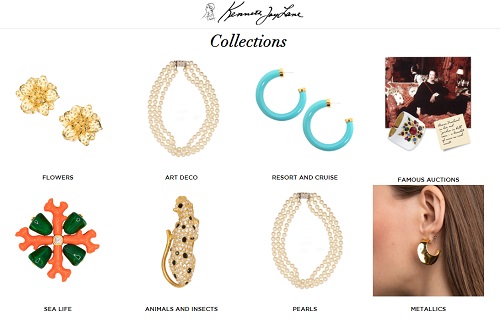 If you love Madewell's wide-leg jeans and winter sweaters, why not rely on their jewelry too? Madewell offers simple gold-plated huggies ($48), which you can wear to jazz up your ear party and its statement earrings ($32) to the brand's colorful beaded necklaces ($28). Be sure to check their sales because they offer pieces that cost less than a glass of wine.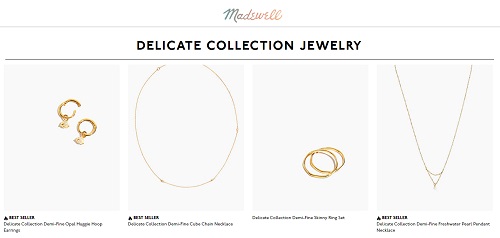 BaubleBar always has its finger on the pulse. The stylish jewelry site offers from a blinged-out pavé signet ring ($46) and clunky curb chain bracelets ($42) to Princess Diana–inspired button earrings ($38). So when you hear a jewelry trend that's running in the four digits. Always check this stylish jewelry brand before deciding to pull off that trigger.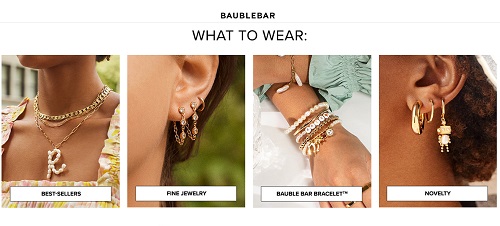 If you're looking for some cool layered necklaces, the Astrid & Miyu, a London-based jewelry brand, is a must-try. But don't worry, because this brand offers a free international shipping fee, which means there's no reason to ditch this. From a beaded choker ($64) and a chain with a mystical moon charm ($59) to a simple circle pendant ($96), all these necklaces are made of good-quality plated sterling silver, so you know they'll last for years. Indeed, Astrid & Miyu's pieces of jewelry are a perfect investment.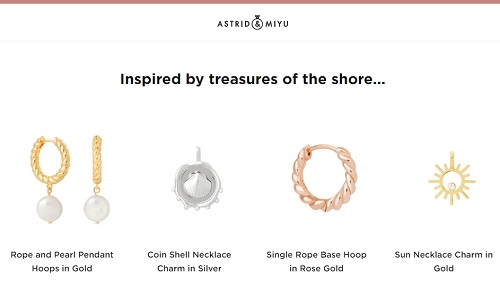 To conclude our list of best stylish and affordable jewelry brands, if we describe Luv AJ in a matter of four words, it would be "Bring on the bling." While the jewelry brand offers solid metal options and a new neon range, its pavé and crystal-studded numbers are the best to go. The brand offers silver-plated brass pavé huggies ($75) and tennis bracelets ($85) without the four-figure price tag.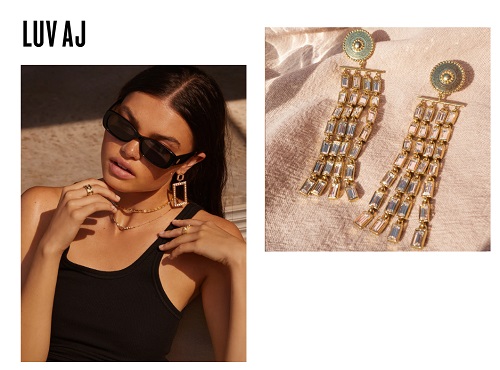 Here's a fun fact about this brand: Amanda Thomas started Luv AJ in 2005 when she was only 15 years old and was making baubles during her spare time after school.