Halter dresses are one of the most fashionable and glamorous outfits a woman could have. Not just stylish and sexy, halter dresses have a formal essence, too, and come in a great variety of formats. However, if you choose to set yourself apart from others while still looking dazzling, then you must learn how to wear a halter dress perfectly and most naturally. Below are some helpful tips on how to look good with halter dress.
Avoid Your Neck With Accessories
Avoid all sorts of necklaces or any other neckpiece while wearing a halter dress. Wearing a necklace will make your neck appear much smaller than it is. Keep in mind that this first step here is one of the basics and most vital factors when wearing a halter dress.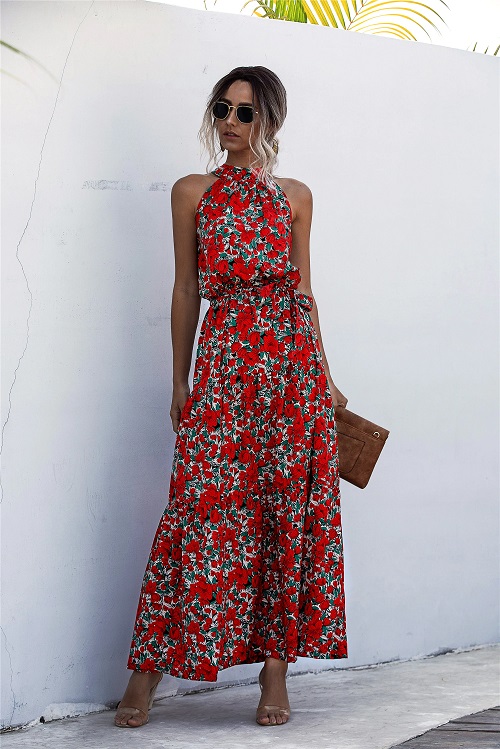 Strapless Bra Is The Key
Next off is the bra. You must understand what kind of bra to wear when wearing the dress. A halter dress means you'll have a baring back as well as your shoulders. So, here, you can't just wear any bra. The straps should not be visible, which is why a strapless bra is the kind of bra to wear as it conceals under the dress. You may also opt for a completely braless, and in this case, a halter dress that has foam cups will give you a perfect look even if you're wearing a low cut one.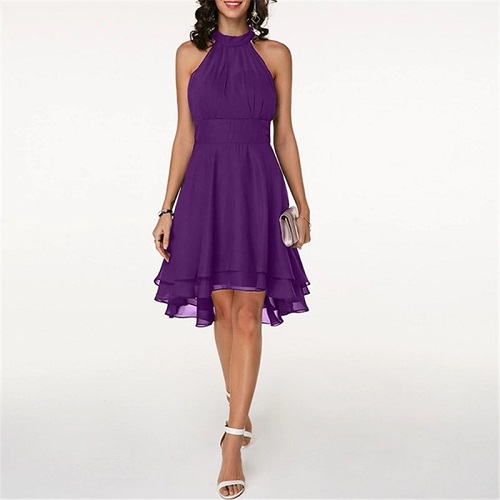 Choose The Right Fit
If you're going to shop for halter dresses, opt for the perfect fit, not too large or too small for your body size. Wearing a big halter dress might give you a weird look, well, it makes you look fat. And if you opt for a too-small size, it will make you look fat and outline your extra body fat, too. So, for a halter dress, a perfect fit is the best choice!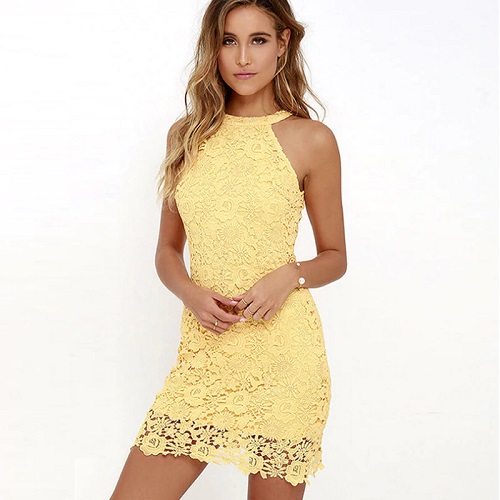 Opt For The Right Color, Fabric, And Pattern
If you want to know how to look good in a halter dress, then you must also consider your bust line. For women with the heavy bust line, you must not choose a light fabric halter dress as it will only make your bust line look much heavier than usual. For the color, choose the right tone based on your body type. Dark colors like navy blue and black halter dresses are perfect for the broader side, while for smaller frames, you can go for any color you want, even for prints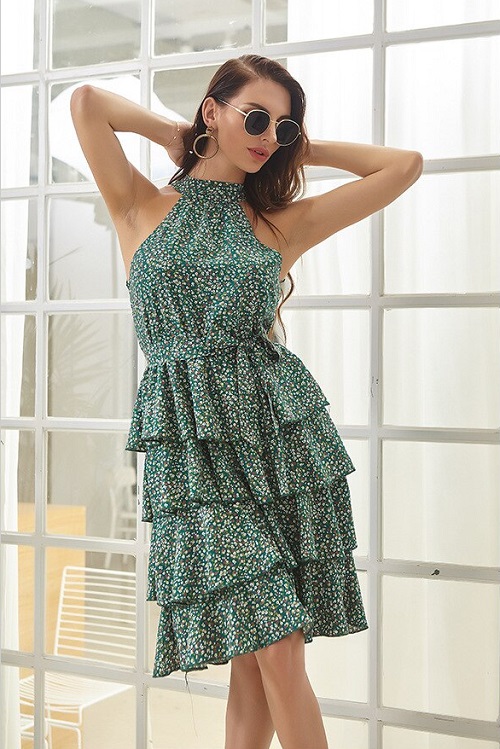 Get The Right Straps
Not all women have the perfect shape, but that shouldn't be the reason for you not to wear a sexy halter dress. If you have a bigger body frame, opt for the thicker straps as this gives you a better look. However, for those who have a small shoulder frame, they must choose smaller straps to give them a broader look. So, when you want to wear a halter dress, be sure to understand the right width of straps for yourself.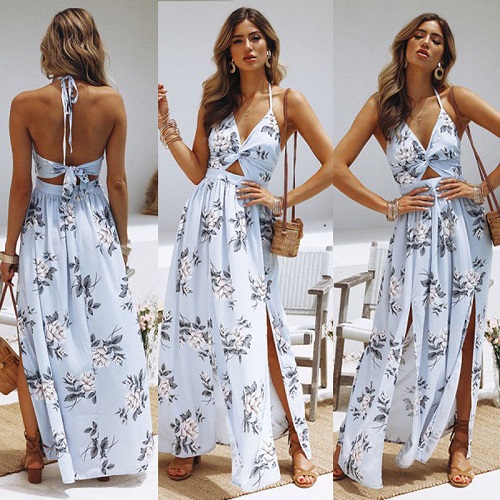 Pick The Right Accessories
To conclude our tips on how to look good with halter dress is to don't forget that a perfect accessory will make you look good in a halter dress. It's not enough that you know how to wear the halter dress; you should also understand that accessories will enhance your look 10x more. So, for a halter dress, you can try accessories like beautiful heavy bracelets, big earrings, attractive handbags, and also, don't forget your strappy stilettos that will compliment your dress.